Reds10 believe in making a positive and sustainable impact to our customers' businesses, to the people and communities that we work with and in, and to the environment.
Our environmental aim: Carbon Negative. Zero Cost.
We believe that our Amazing Spaces can make a positive contribution to the World's efforts to combat climate change and sustain our planet and we are working hard to exceed the government's carbon reduction targets, without offsetting and without adding to the cost of building.
To date, we've been committed to reducing the carbon footprint of our processes and our buildings. Off-site production as a process reduces carbon inherently, through the fabrication of units almost in full in factory, with a single transport trip to site. Compared to traditional construction, our carbon footprint is greatly reduced. More recently, we have committed to install SMART systems in all of our buildings to reduce energy consumption, remove redundancy in design and extend asset life.
But that's not it. In 2020 we launched our 'Carbon Negative Zero Cost' initiative, which will see us deliver our aim by 2022, well ahead of UK Government Targets.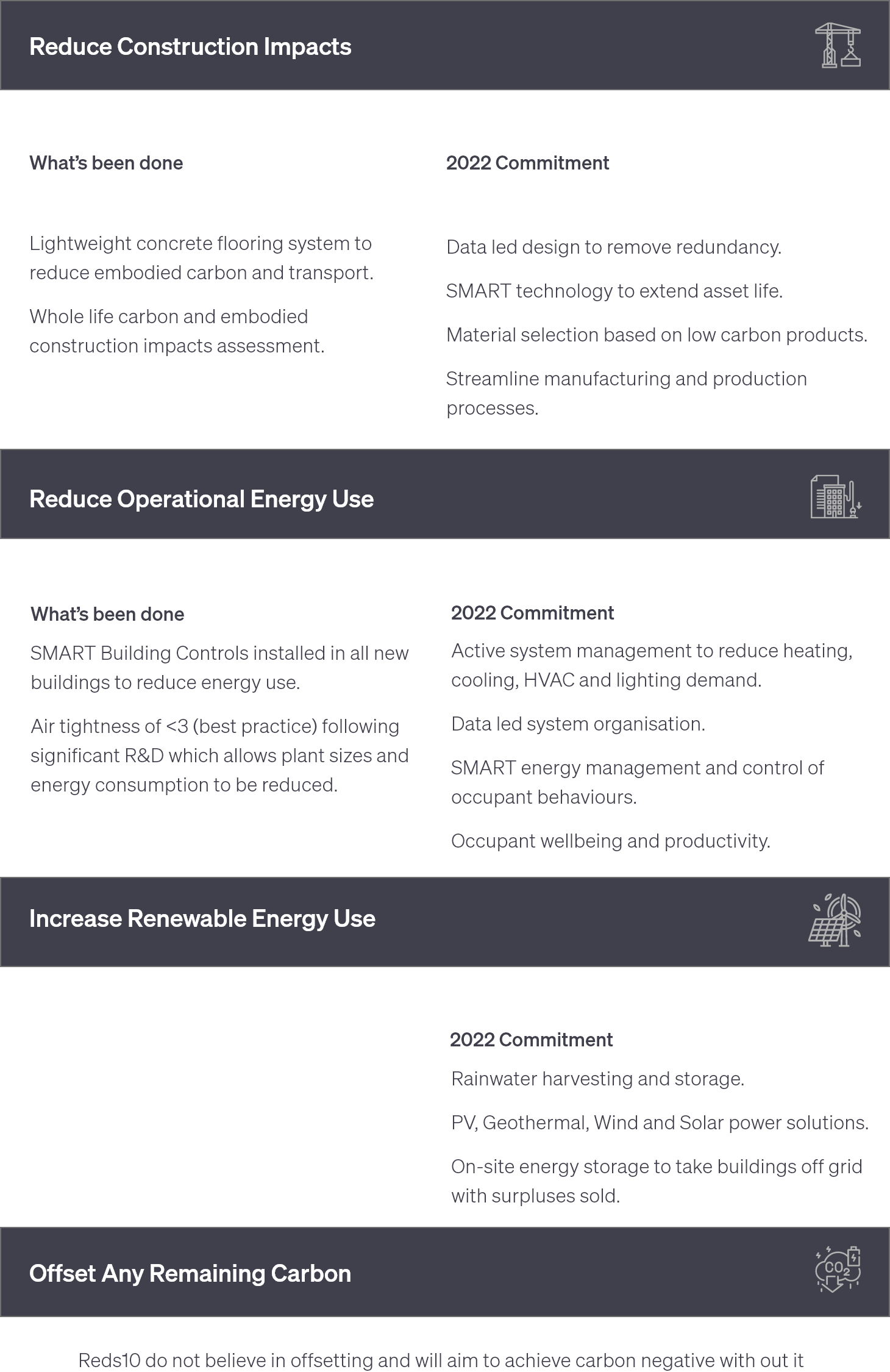 Together with our clients and our network of suppliers, we can achieve carbon negative status. That is our aim.