Our passion to deliver great experiences for our clients and their customers and to change and drive our industry forward is what brings us together. It is what unites us in our desire to equip society to live, learn and thrive in amazing spaces.
We all pride ourselves on our no-nonsense, personal approach and ability to get the job done, so meet the team and find out a little more about what makes us tick.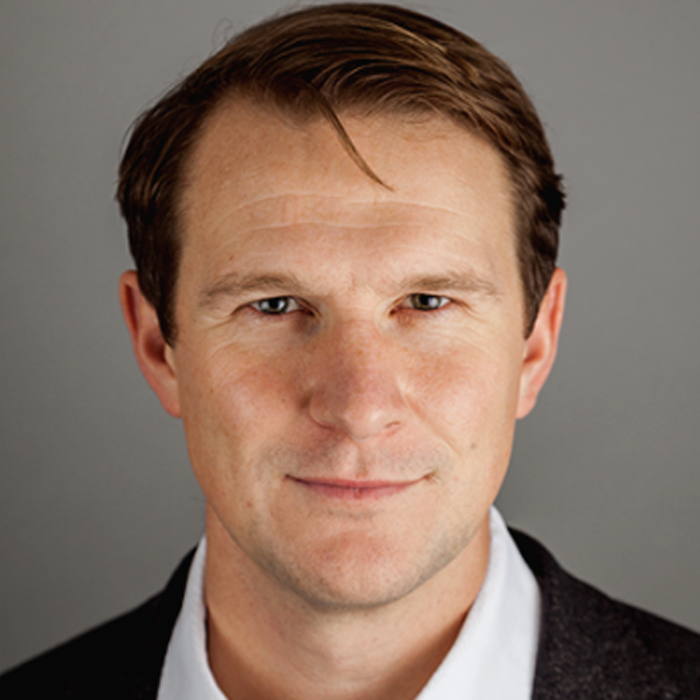 Paul Ruddick
CEO
---
In over 25 years in the construction industry I have never had 2 days that were the same, and it is this variety and opportunity that the industry offers, which makes me love it. I started my career as a graduate PQS, culminating in an ownership role of a fully vertically integrated modular contracting business that includes our own factory. It has been a varied but exciting path for me to get to this point, and a source of pride. It proves that the construction industry offers opportunity and the chance to achieve. I am driven to show that the industry can be simplified. In my opinion it has got too layered and complex over the past 30-40 years, resulting in too much distancing between clients, designers, contractors and tradesmen. What is currently so exciting about the industry is that technology and off-site construction are enabling us to reduce that distancing to enable us to deliver amazing buildings. I don't really have a specific hero, but I am fascinated by original thinkers in different fields: those who have changed the status quo and revolutionised their industry or the way things are done. In this category I would place innovators such as Steve Jobs, Johan Cruyff, Banksy, Coco Chanel and Henry Ford. I always keep Ford's famous quote in mind, "If I had asked people what they wanted, they would have said faster horses."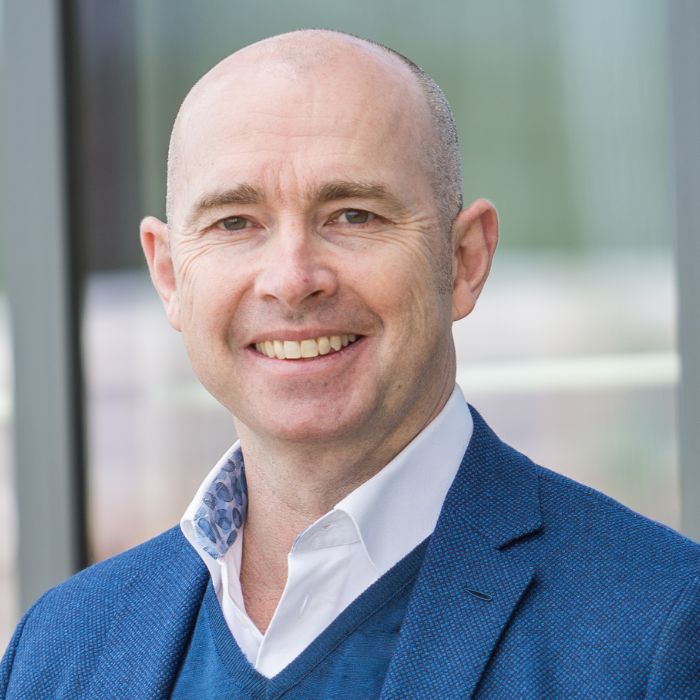 Matt Bennion
Chairman
---
I first became passionate about building projects in the late 70's and early 80's as I watched my quantity surveyor father work on some amazing projects, in London (in fact one just around the corner here in Wimbledon) and then in Singapore, building what to me seemed like whole towns. I can remember going on site (not always adhering to current health and safety regulations!) as a child and thinking 'wow! And how do I become a part of this?'. I am now 30 years into my own career and am fortunate enough to have advised on and delivered some of the most amazing projects in the world and to have led global businesses that have sought to improve liveability in major cities around the world. What I love about our industry, is the legacy that we create and the feeling of satisfaction that comes from knowing that you played your part in shaping a better future. That feeling drives my passion to make sure that we change the way that space is provided and that we create a seamless way to help people live, learn, and thrive in amazing buildings. My belief in our ability to achieve this comes from the incredible Nelson Mandela whose own belief in a brighter future and obsession to create it, delivered one of the most remarkable transformations in history. I have always admired Mandela and have a great affinity with his quote "There is no passion to be found playing small – in settling for a life that is less than the one you are capable of living."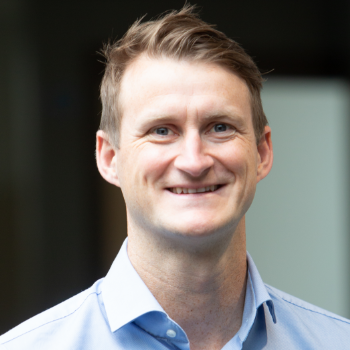 Michael Ruddick
Commercial Director
---
I've had an interest in the built environment from a young age and for as long as I can remember, engineering feats (both past and present) inspire me. The construction industry is ever evolving, and I see Reds10 being part of this story. We are playing our part to take construction to the next level with smart buildings that are constructed and delivered in a new, progressive way. Delivering an amazing building which challenges and proves wrong peoples' preconceived ideas of what modular buildings are, gives me great satisfaction. Being part of a team that delivers something special that everyone involved with can be proud of and the client is happy with gives me great satisfaction. I've always held great admiration for Brunel and what he achieved. He changed engineering and pushed the boundaries of what was possible way ahead of his time. I've always be drawn to the Albert Einstein quote ''A person who never made a mistake never tried anything new.'' I firmly believe in all aspects of life in order to learn and progress we need to try new things and not be held back by sticking to the status-quo and don't be afraid of making mistakes along the way as this is all part of the journey.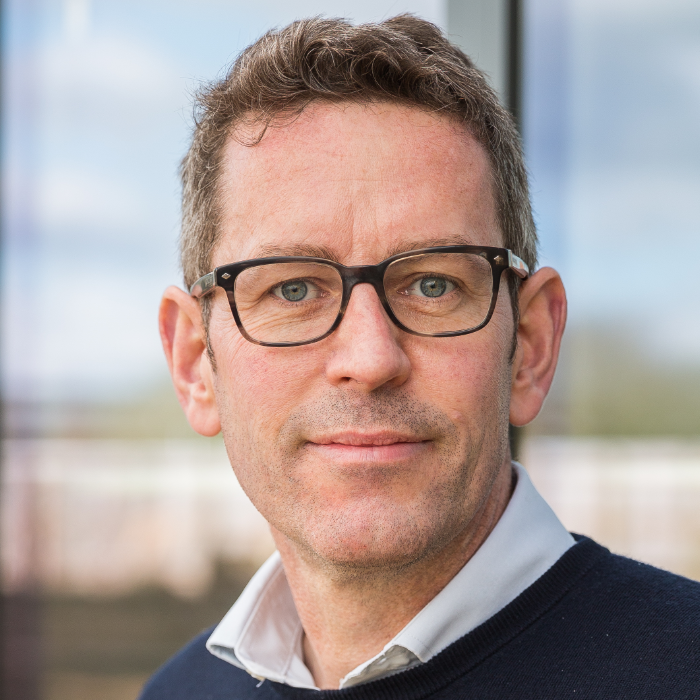 Duncan Purvis
Frameworks Director
---
The question of how we can make a difference to our industry and the society that we touch as a result of what we produce, is one I find very easy to answer. I passionately believe that I am empowered to really make a difference in every aspect of the amazing buildings that we produce. However, these amazing buildings are a direct result of the way that I can deliver these spaces through the construction process: our clients fully engaged and involved with the project, complemented with designers, supply chain and the Reds10 team all working together without the traditional "them and us" mentality. The main thing I love is being able to disrupt the way the construction industry has worked for generations and how all parties focus on solutions rather than blame or protecting positions; this produces the correct outcome for the project to create an amazing space. Ultimately challenging everything I do, combined with working with teams that are like-minded, and solution driven gives me that passion for what I do and is the underlying DNA of Reds10. With nearly 30 years in the industry, having worked for some of the largest construction companies, on some of the most prestigious buildings around the world, I look at the projects I am now delivering with Reds10 and I can honestly say that you cannot compare the end product, the legacy that is left nor the journey that every team takes. My hero is Steve Jobs and I love the comparisons I can see between what I am involved with and what Jobs created. Having the knowledge that I work for a business that knows "Why" it does what it does and focusing on this rather than "How" or "What" we do means that the "How" and "What" become exceptional as a result of "Why" we do what we do. I think the best quote to sum up the above is "We do what we say and say what we do".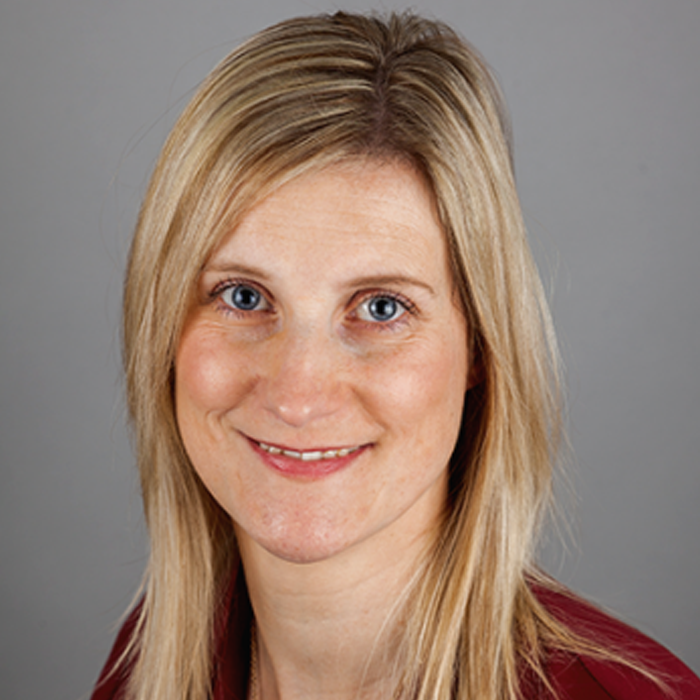 Anna Ruddick
Finance Controller
---
My first job in the Construction Industry in 1992, working for a company who built Timber Frame Homes, was very appealing to me. I loved that there were so many options available for clients to choose from and the new designs that were being introduced. I have always been inspired by the kerb appeal of a new building or complex, there is something very satisfying in seeing an old derelict or empty site being transformed. When we enter buildings, the space and environment can impact how we live, work and function. At Reds10 we create amazing spaces for our clients offering innovative ideas and delivering inspirational buildings. I love being part of an energetic team that is creative and passionate about what we do. Our company is leading the way forward, showing what Modular Buildings can offer. There is a great quote by Peter Drucker, "Efficiency is doing better what is already being done". I feel this is exactly what we offer.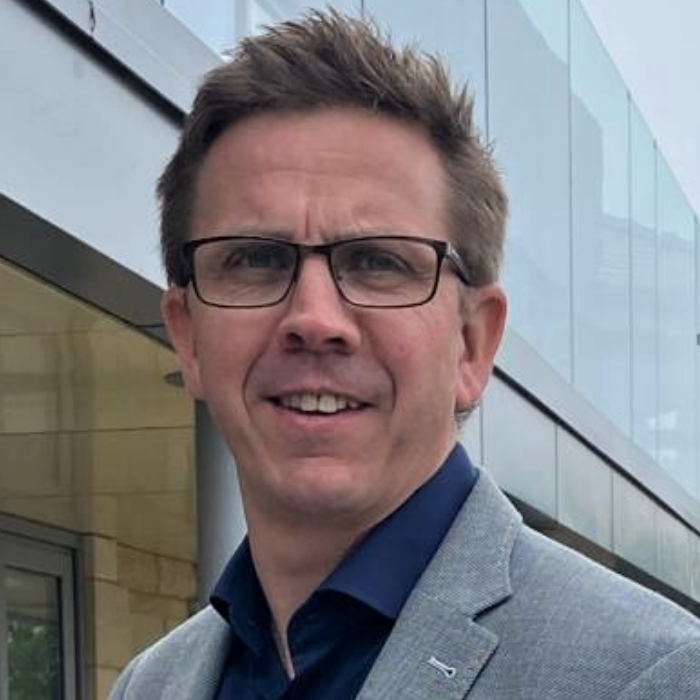 Graeme Oldfield
Director
---
My career has taken me on an interesting path through modular construction, starting in 1994 when I set out selling shipping containers for use as secure stores into the construction industry. Working for my father for the first few years was a baptism of fire as I had to work twice as hard as everybody else to get half the credit, but I think this set me on my way as my career developed through sales, operations and commercial into senior management. Over the years, I have been lucky to have had some great bosses (and a few bad ones!) who have supported my development by recognising that my passion to provide value to my clients is my underlying drive and as my young ego occasionally got the better of me when I was learning how to wear my stripes, they were on hand to nurture me without putting out that fire. I am married to Sam and we have 2 children, Joe & Maddie, Joe has recently started as an undergraduate Project Manager in Manchester and Maddie is in in her final year at high school. Our free time is spent on walking with our dogs, doing DIY and spending time in the garden, and I am a keen football supporter advocating a company name change to Blues10 in support of my beloved Everton. What I love about our industry, is the client and supplier relationships we build which enable us to deliver excellence under incredibly challenging time constraints. At Reds10 I have the opportunity to do this on every project and I love the wider teams I work with, where people from all walks of life travel away from their families and join forces as one team to create stunning new spaces for our clients. Barack Obama, a man of impeccable integrity and somebody I draw inspiration from, once said "Change will not come if we wait for some other person or some other time. We are the ones we've been waiting for. We are the change that we seek."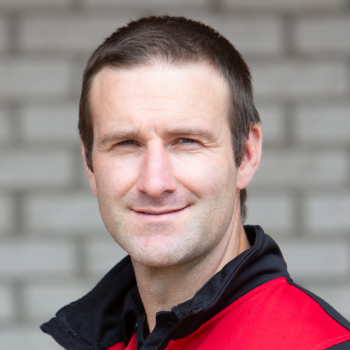 Stephen Ruddick
Hire Fleet Director
---
Growing up in a large family I have been lucky enough to always be part of a close unit where we celebrate individual strengths and support one another's others growth. For me, being part of a team like the one I grew up in is why I love what we do at Reds10. Together, we are committed to push the boundaries of the modular industry, and we achieve this by utilising each team member's ideas, work ethic, enthusiasm and willingness to adapt. I began working on construction sites in central London at the age of sixteen and was quickly fascinated by the incredible structures, the building process and how the best teamwork achieved the best results. I went on to get a degree in quantity surveying, followed by chartership status a few years later. I continued to work on building sites in various roles throughout my university years, so increased my levels of practical experience at the same time. One of the most satisfying parts of our job is the "wow" factor we get from our clients when they visit our manufacturing facility and can physically see their vision becoming reality. I enjoy being involved in all stages of the process and interacting with the team as the project comes to life. The words of Phil Jackson summarise my outlook, "The strength of the team is each individual member. The strength of each member is the team."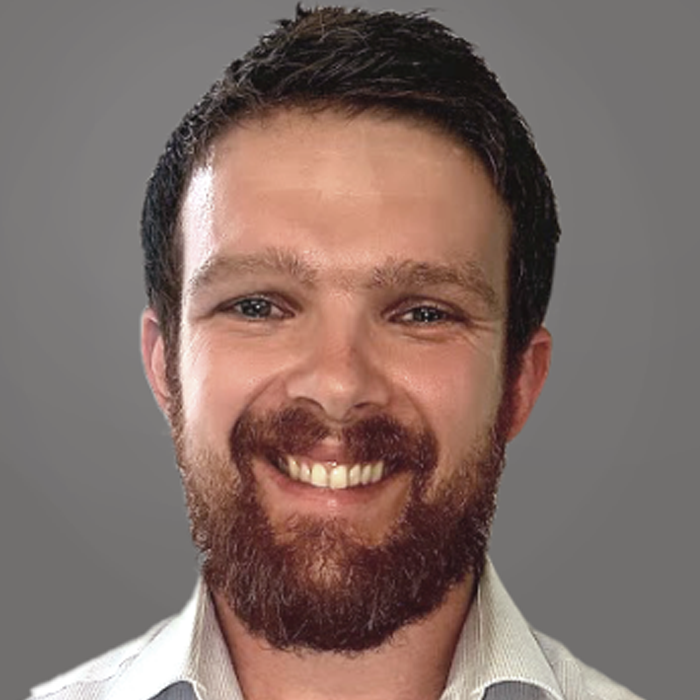 Scott Laird
Design Director
---
I have always been fascinated by engineering; from the day I dismantled my pram to the day we installed our first modular building. Engineering and Construction have been in my family for as long as I can remember, from my grandfather designing and manufacturing school equipment to my uncle producing precision engineering. I remember visiting each of their factories and being in awe of them and their work. Fast forward 25 years and I am helping to create a market leading modular company that is not afraid to adapt and change. I am extremely proud of how far we have come as a business. The things we have achieved since we started nearly 15 years ago and where we plan to go are almost unbelievable. Seeing our plans to be more sustainable, adaptable and an amazing place to work gives me the passion to make sure the next 15 years are as successful as the last. No day is the same at Reds10. One of the reasons I believe we can adapt to changing landscapes is the diversity in the work and the people who I work with. Over the years, we have not always approached the construction industry like others. We have always put the client first and given them an amazing experience. This has allowed us to progress and learn to better our processes and grow as a business. I have great empathy for a quote by Bill Gates, the most successful person for transforming how people work, and I believe this sentiment should be at the heart of any successful company: "It is fine to celebrate success, but it is more important to heed the lessons of failure."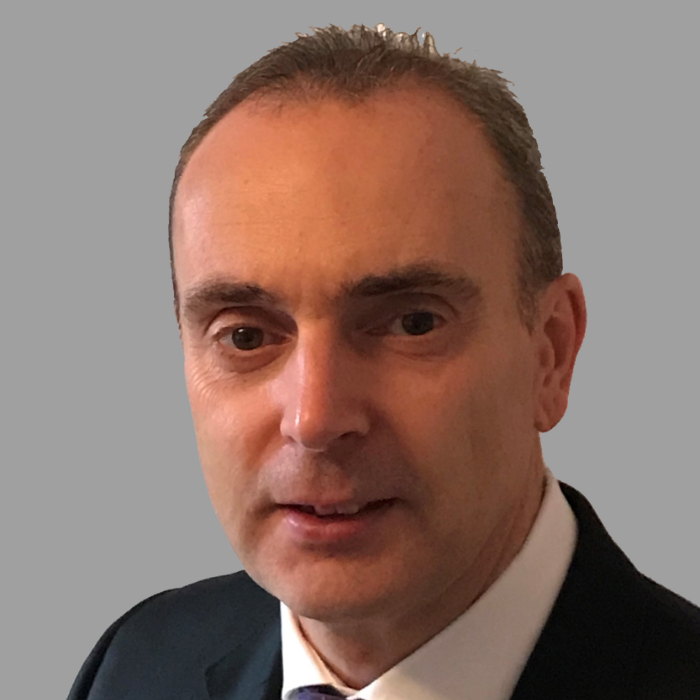 Lee Braithwaite
Financial Director
---
I have worked within modular construction for nearly 20 years and love the pace and dynamism of the sector. I am proud to have been a part of the industry, as it evolved from the manufacture of relatively straightforward buildings to the amazing spaces and innovative solutions now being created by the team at Reds10. It is therefore tremendously exciting to be at the forefront of this fast-moving industry as we create the next generation of buildings to delight our customers. I really like the sentiment behind Henry Ford's quote that "Whether you think you can or you can't, you're right" in that we can achieve anything with a positive mindset and we should not limit ourselves through negativity. I take inspiration from this quote and think this attitude will help us to meet and exceed our customers' needs.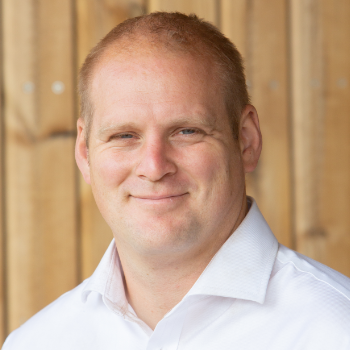 John Ruddick
Construction Manager
---
I was 16 years old and was standing in what used to be Lord Nelson's private apartment at Portsmouth Naval Dock Yard. The Lieutenant General of the Royal Marines at the time was residing there and hosting a function for Royal Navy Personnel. It amazed me how this fully functioning building, so steeped in history, had stood the test of time through its design and shape, as it still continues to do so, and will for many years to come. The experience awoke my interest to find out how a building goes from conception to completion. I re-entered the education system in order to focus on the construction industry, and my interest has never ceased to grow. As my knowledge and experience has increased, it has fascinated me to discover how buildings evolve through functionality and technology: redundant older buildings can be brought back to life and new buildings stand out and make a mark. Every project that Reds10 works on is treated as individual, rather than an adaptation of a one size fits all model. The strength of Reds10 lies in the strength of its team. We interact fully with the client along every step of the way, so that the finished product completely fulfills the clients' wishes. I enjoy my job from the beginning of a project to the end, but the part of my work I enjoy the most, is handing over the finished product to the client, knowing that they have received exactly what they ordered and it is ready for use, thanks to the hard work that the whole team has put in. I believe there is a quote by Jose Ortega Y Gasset, that sums me and the work Reds10 is achieving up best: "Life is a series of collisions with the future; it is not the sum of what we have been but what we yearn to be ."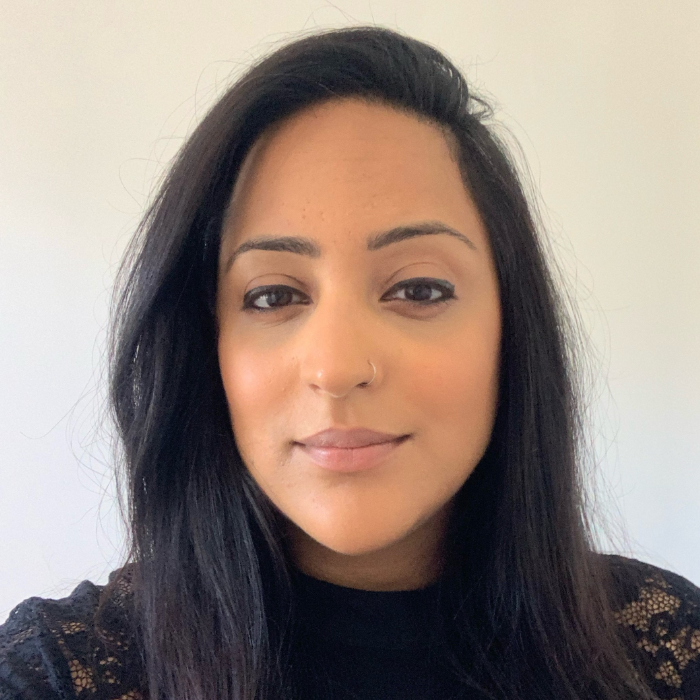 Rani Sandhu
Cost and Commercial Lead
---
Construction is in my blood. My grandfather was a carpenter on the Kenya railway. My father, also a carpenter, went on to work on some of London's most notable projects. I have a Masters in Quantity Surveying and my husband is also in the trade, so for me, construction really is a family affair and a point of very many conversations around the house. While I've worked for both large main contractors and smaller family run outfits, I've always gravitated back to the family companies, as it's something I can relate to and be proud to be part of. At Reds10 the whole team are valued and add value. The vision of creating amazing modular spaces is what Reds10 reflects and I've always enjoyed breaking the mould - and the glass ceiling! My heroes are the people I've always looked up to and tried to emulate, namely my own father. Being a mother of two little girls means I am very well accustomed to the wonderful world of Disney movies, and there is a quote by Walt Disney himself, which I find particularly relevant; 'You can dream, create, design and build the most wonderful place in the world, but it requires PEOPLE to make the dream a reality'.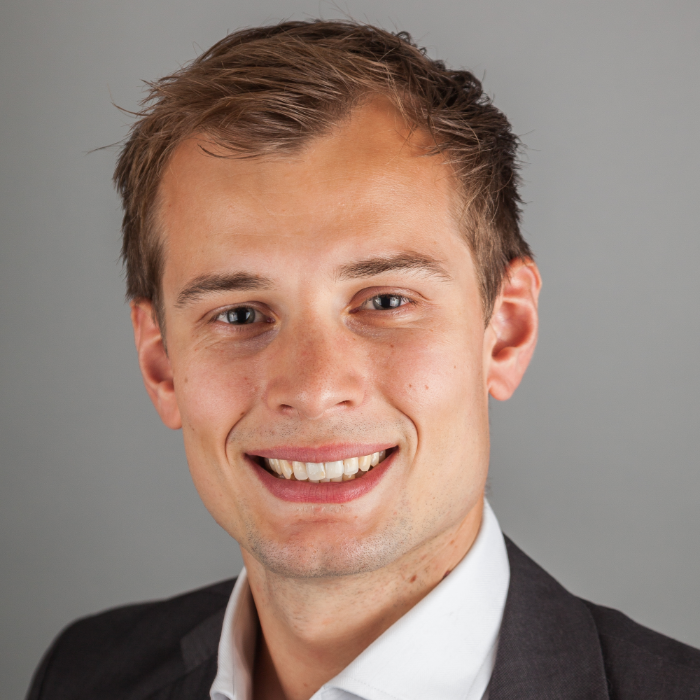 Steve Randall
Project Management Lead
---
Building is in my family bloodline. It may have skipped a generation before I came along, but my Architect-come-builder Grandfather spoke so passionately about this industry and took so much enjoyment in his work, that I was motivated to follow in his footsteps. I remember how often he was able to point to a building and tell me a fun or interesting story about his involvement. I was in awe of his legacy, not only that he had built a tangible and physical space for people to enjoy, but that it also acted as reminder of these great stories for him. Fast forward a couple of years (well, nearly 2 decades) and safe to say, the apple has not fallen too far from the tree. Wherever I am and whoever I am with, when we travel past a project that I had some involvement in, they will know about it! What I thoroughly enjoy about our industry is bringing to life a concept, piecing together figments of various peoples' imaginations in a collective effort to create these amazing spaces. NBA legend Michael Jordan once said: "talent wins games, but teamwork and intelligence win championships". I am driven to continuously provide an environment where our team has a platform to voice their suggestions, learn from their expertise, challenge ourselves and improve from one project to the next. All while enjoying the journey.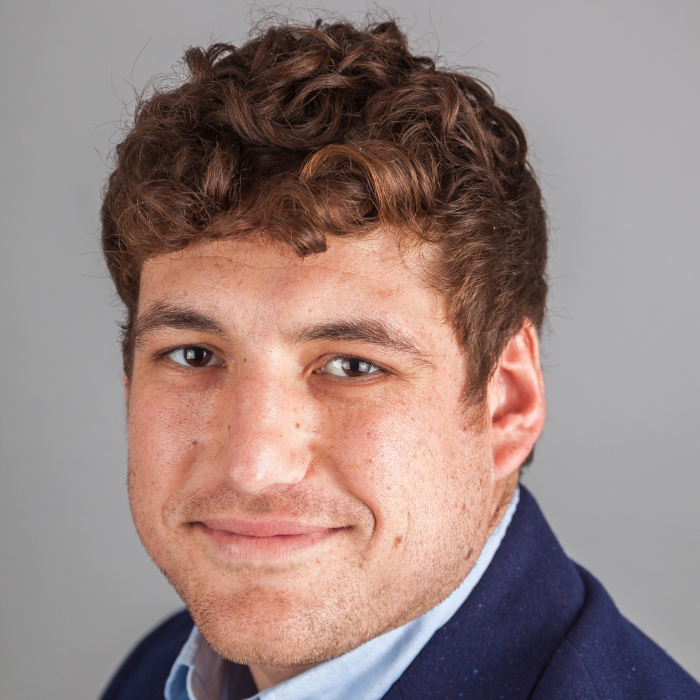 Phil Alexandrakis
Operations Manager
---
I have worked on numerous construction projects in my time, but it was offsite manufacture methods that really struck a chord. Not just in my career, but as a personal passion. Offsite construction offers a way for our industry to move forward, without compromising our key principles like sustainability, addressing construction waste, environmental improvement, and carbon footprint reduction. We can do all of this, while also streamlining programmes and timescales to minimise the impact to the surrounding area. What I love about my work is completing a project on time, on budget and with a happy client. The feeling of satisfaction you get, when you've provided clients with an amazing, unique space, whilst truly showing off the benefits and capabilities of offsite construction, particularly to a client who previously had very little knowledge or perhaps even a negative image of the process, is a true driver for me. Changing attitudes and helping improve the image of the industry to anyone who will listen is almost an obsession. Stereotypically, the construction industry is seen as one where multiple operators offer similar services with their drive being based purely around money. Customer service and sustainability are often overlooked, or sub-headed under the monetary banner. Reds10 offer so much more. We are driven to stand out in the crowd and offer something different. Oscar Wilde once said "Be yourself, everyone else is taken" this resonated with me and has driven me to not be afraid to stand out and be different, both in my career and in my personal life.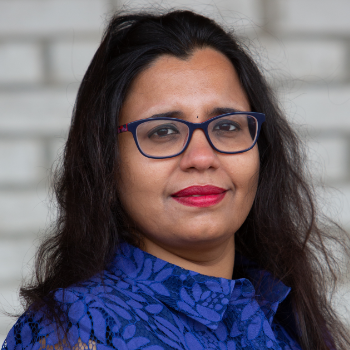 Uthira Balachandar
Senior Design Manager
---
I have always been interested in architecture, whether it be gazing at buildings as I walked by them or when I accompanied my father during the construction of our house in India. It was then that I discovered I was not only fascinated by design, but also by the entire construction process. I consider my profession a lifestyle rather than just a job. I relish the challenge of bringing together architects, structural engineers, and service engineers along with specialist designers, with the aim of producing a coordinated design and managing construction on site. At Reds10, every project is different, and it is always exciting to start a new project with a range of challenges. There is nothing more rewarding than seeing a project be successfully completed and growing not only in knowledge but in confidence through the process. I believe our strongest suit, as a company, is our teamwork. Whether that is within our own team or with other operators involved in the process. This sense of collaboration is something we never intend to let go. I believe in this quote by Ralph Waldo Emerson "Do not go where the path may lead, go instead where there is no path and leave a trail."
Would you like to join Team Reds10?
We are always on the lookout for smart, personable, energetic, adaptive, and creative people to join our team. If this is you, get in touch here.